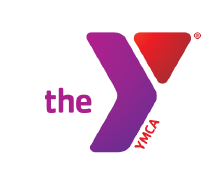 We wanted to take a moment to inform you about some significant changes to the Horizons program this year and discuss the associated costs. We understand that this may come as a surprise to many of you, and we want to assure you that we are here to support you throughout the process.
Starting this year, there will be a cost associated with the Horizons program. The weekly fee will be $110, and there will be a $65 registration fee. We acknowledge that this represents a significant change, and we are committed to assisting you with the Financial Assistance process.
We strongly encourage you to reach out to the Department of Social Services (DSS) at 828-250-5500 to get prescreened for state subsidy vouchers. Please note that this is separate from any insurance plan coverage you may have. If you find that you do not qualify for childcare vouchers, it is crucial that you document your conversation with DSS, including the reasons they provided for your ineligibility and the name of who you spoke with. This information will be required in our financial assistance application.
In the event that you do not qualify for vouchers, we kindly request that you apply for Financial Assistance online through the YMCA at the following link. https://ymcawnc.org/programs/community/financial-assistance/childcare Once you have submitted the application, we will carefully review it, taking into consideration not only the financial documents but also any relevant information regarding your family situation that you provide.
We will operate Monday-Friday, from school dismissal until 6:00 daily. We will offer care on early release days, teacher workdays, and schools out days.
Horizon provides a safe environment for intermediate and middle school students outside of the traditional academic day. The Horizon program is designed to engage students in enrichment experiences and improve academic achievement while building leadership skills and confidence by empowering youth. Horizon partners with many community organizations to provide fun and engaging activities, such as healthy living, cooking, art, music, sports, and STEAM activities.
Here is the registration link: https://ymcawnc.org/programs/children-teens/childcare
If they have any questions, they can reach out to me Catherine Turner at cturner@ymcawnc.org or 828-210-5053.