"Let Us Lead by Serving Others"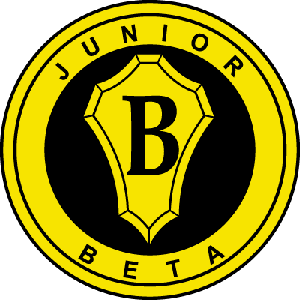 1934…a year that saw many exciting events and changes throughout the world…The Dionne sisters (the first quintuplets to survive birth) were born in Canada, Shirley Temple stars in her first movie, Henrik Dam discovered Vitamin K, the Apollo Theater opened in Harlem, a first class stamp cost $0.03 and National Beta Club was formed in Spartanburg, S.C. The National Beta Club began as the dream of Dr. John W. Harris, a professor at Wofford College in Spartanburg, S.C.
Dr. Harris conceived an organization that would recognize academic achievement among high school students. The organization would also help promote leadership and character, and get students involved in service work. Thus, at Landrum High School in Landrum, S.C., the first chapter of National Beta Club was chartered with 15 members. Formation of the club at Landrum was followed by the chartering of eight others in South Carolina before the end of 1934. By the end of the following year, there were 75 Beta Clubs in four states. Endorsements continued to flow, and the Beta Club continued to expand. Dr. Harris had hit upon an idea whose time had come and acceptance of National Beta Club was little short of phenomenal.
The membership of National Junior Beta Club is composed of students from fourth grade to the ninth grade. The Board of Directors approved the addition of the fourth grade in the summer of 2013.
Currently, National Beta Club proudly exists in 44 states and seven territories/foreign countries. More than 80 years after Dr. Harris's dream became a reality, we are still promoting his original ideals of Character, Service, Achievement and Leadership. We truly possess a proud past and look forward to a promising future.
Mission Statement, Purpose and Pledge
PURPOSE
The National Beta Club, a student-centered organization, continually develops and nurtures individuals by providing opportunities and experiences enabling them to demonstrate the ideals of character, achievement, service and leadership in a global community.
MISSION STATEMENT
To promote the ideals of academic achievement, character, leadership, and service among elementary and secondary school students. To reward meritorious achievement and to encourage and assist students in continuing their education after high school.
ACHIEVEMENT - Recognizing and honoring high academic achievement
CHARACTER - Preparing young people for life and empowering them to be successful
LEADERSHIP - Developing the leaders of tomorrow
SERVICE - Demonstrating our motto: Let Us Lead by Serving Others
JUNIOR BETA PLEDGE:
I hereby declare that I shall always strive to be honest and truthful at all times; to maintain a creditable scholastic record; to be of service to my teachers and fellowmen; to conduct myself in an ethical and moral manner to reflect credit upon my school and community.