Box Tops for Education makes it easy to help our school earn the extra cash it needs. Make a difference every time you go to the grocery store! Just follow these easy steps:
1. Clip Box Tops - Find Box Tops on hundreds of your favorite products. Each Box Top is worth 10 cents to our school.
2. Send Box Tops to School - Each school has a box for the box tops to be placed in. Simply put all your box tops in a plastic bag, label it with your child's name and teacher's name, and drop it in the box labeled "Box Tops." A representative from our school will collect the Box Tops and send them to Box Tops for Education.
3. Our School Earns Cash - Twice each year, Box Tops will send our school a check worth 10 cents for each Box Top redeemed.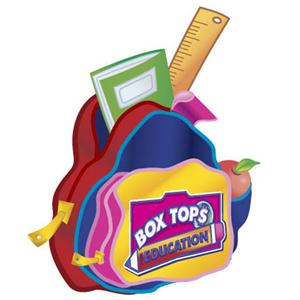 Please take a few minutes to help us earn supplies for our school!
What is the Tools for School program? When customers sign-up for the Tools for Schools program and make purchases using the Ingles Advantage Card, Ingles will give back to the school a portion of the total sales. The portions can be used to purchase computers and school supplies for the schools.
How Do Customers Sign Up? The sign-up is a one time process that occurs each school year. (Note: participants must sign up each school year to enroll for that year). The school that is designated by the customer is linked to the customer's Ingles Advantage Card until May 1st of the current school year.
What Purchases Qualify? All purchases made using the Ingles Advantage Card qualify (excluding gas and fuel).
How Do I Link my Ingles Advantage Card to My School? Simply click the link below to start helping our school!